Celebrating 25 years in business!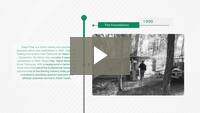 New 25 year anniversary catalogue out now - view online!
Rapid Plas Products Purchased Through Dealers
Our dealerships' are there to provide you with professional advice about our products, instruction on their use and first-class service.
So step inside and see your local Rapid Plas dealer for the best deals, research, and product knowledge to help you make the best choice. They are proven problem solvers and your local expert, so depend on them and take advantage of their expert advice, on-the-ground service and local knowledge.
To locate your nearest Rapid Plas dealer call us on 1800 816 299.
Local dealers - our customers choice!
"Super friendly, personal service. Always recommending new products to help me with my farming needs. I was new to town a couple of years back and they helped me feel part of the local community and went beyond to help on any occasion." - Keith Fiebig
"I like that it is a local business employing local people to deliver throughout the region with the security of a big company behind the local bloke," - Nicole Cruise
Friendly and brisk service. Helpful. They carry a large and varied range of goods - all I need for the animals is there. Goes out of his way to help beyond the expectation ie. he reverses my trailer when it's blocked in for me!" -
Keryn
"Always there to help, and stock just about everything, if not in stock they get it for you. Having horses and other animals I find this shop is my second home." -
Jan de Groot